What a sad week it was. Bob Pease has passed away on June 18th, 2011, in a car crash. Jim Williams has passed away on June 12th, 2011, two days after suffering a stroke. Two analog circuit design legends, great educators and explainers. I'll miss you, guys!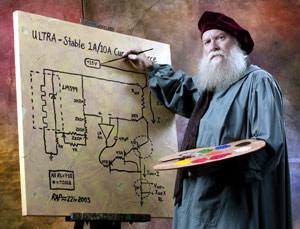 Bob Pease; below working on LM131 breadboard in the year I was born.
Jim Williams; above in front of Minuteman guidance package;
below in his lab.